Data Management team acts as a support to the research
and administrative teams, providing a wide range of data services – from design and development of data-collection tools, database management, automated data evaluation and ensuring compliance with legal, procedural
and cybersecurity regulations of FNUSA.

Data Management in RESEARCH
By Data Management we mean all practices, manipulations, enhancements and processes that ensure high quality scientific data that is well organized, documented, stored, sustainably preserved, accessible and reusable.

Corti, 2014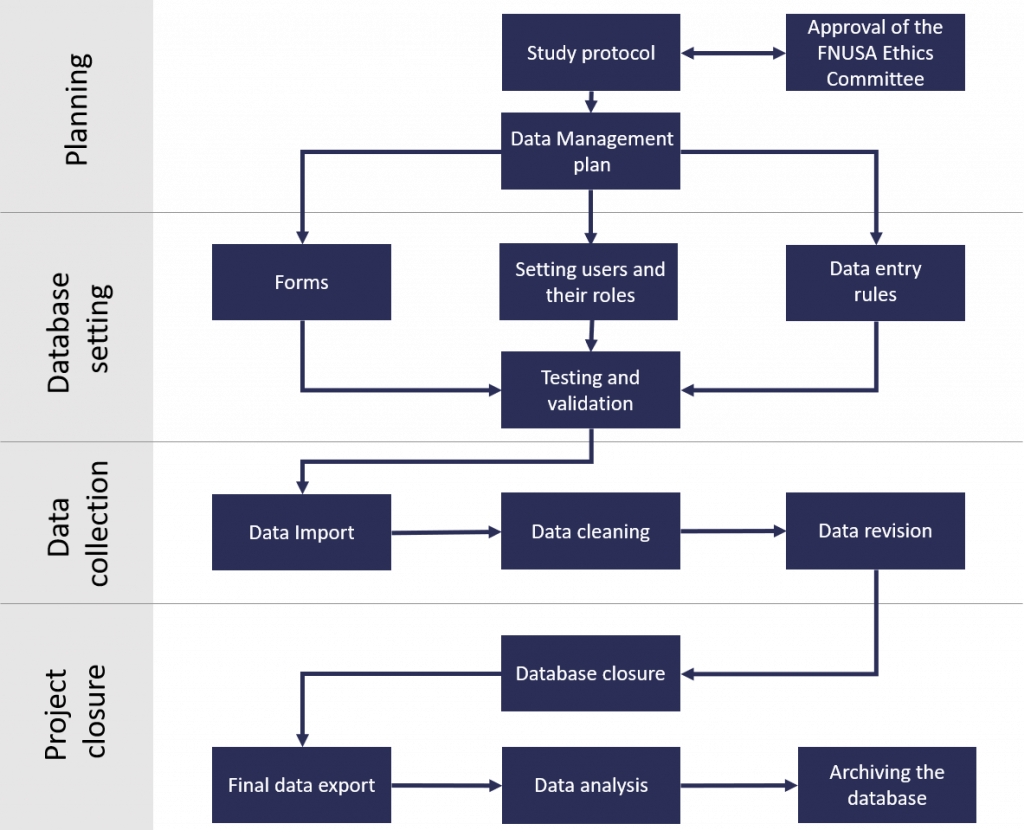 Goals
Collect all relevant data
Convert data into electronic form
Remove all inconsistencies and preserve original information
Ensure the quality of the data collected
Retain data for further review or evaluation
Results
High quality data for further processing
Overall satisfaction with the quality of the data (sponsor/provider)
Data with documents ready for audit
Data stored in a locked database containing the audit trail






Why do not use MS Excel for Data Management?
Using Excel as a database puts you at risk of working with inaccurate information and wasting time.
Since updates are only available after users save changes and files can be saved to any location, there may be multiple versions with conflicting or outdated data that need to be managed. Excel is useful for organizing data files only up to a certain size, once you reach the upper limit of data, the program's response slows down and there is a risk of software crashes, resulting in errors in the program and stored data.
Discouraging use cases of MS Excel in Data Management
Data Management in ADMINISTRATION
Our services can also be used when working in an administrative environment. We offer assistance in creating online forms, which can be used for surveys, registration forms and many other purposes. We can also help you to create visualizations of survey results.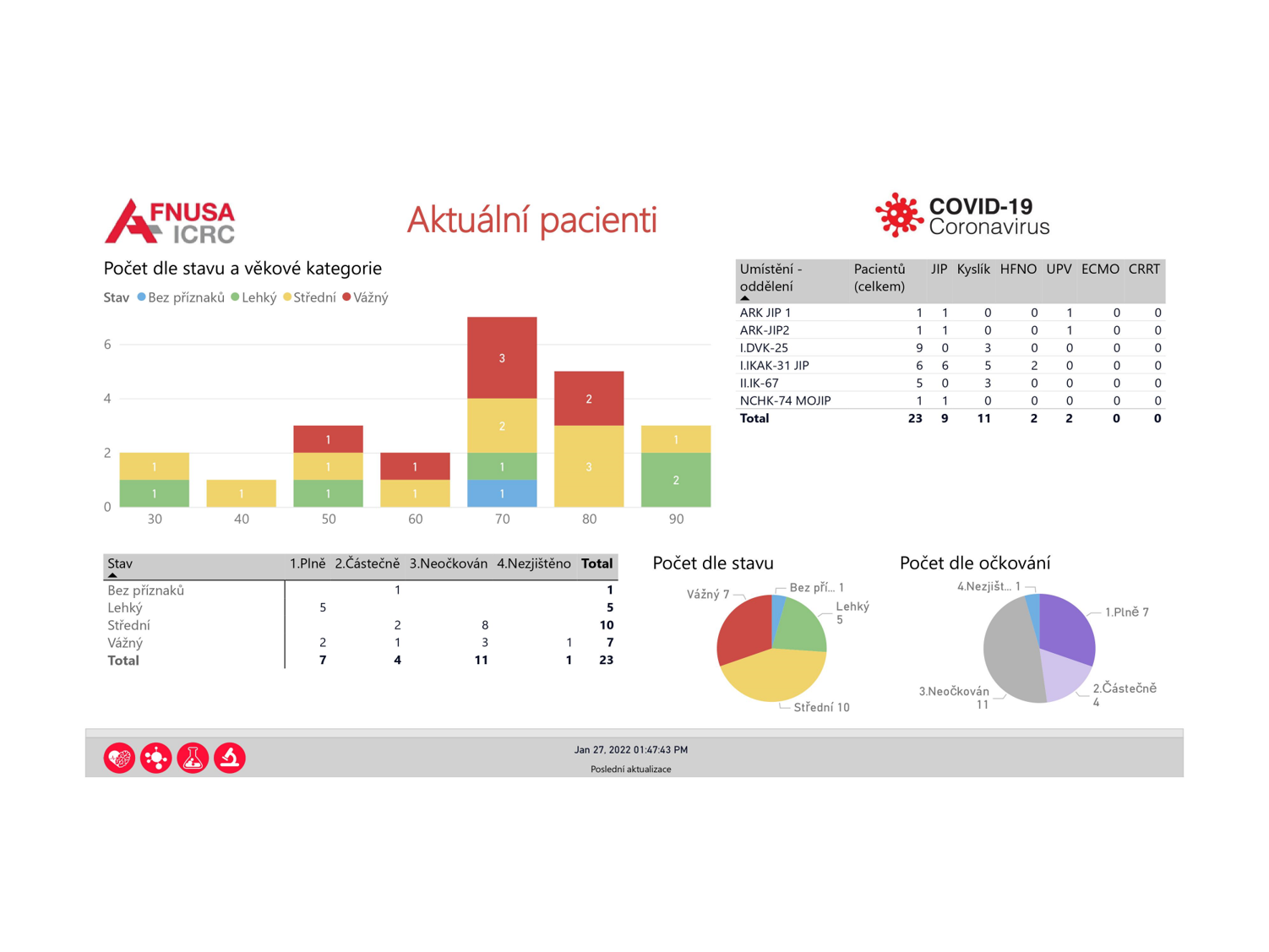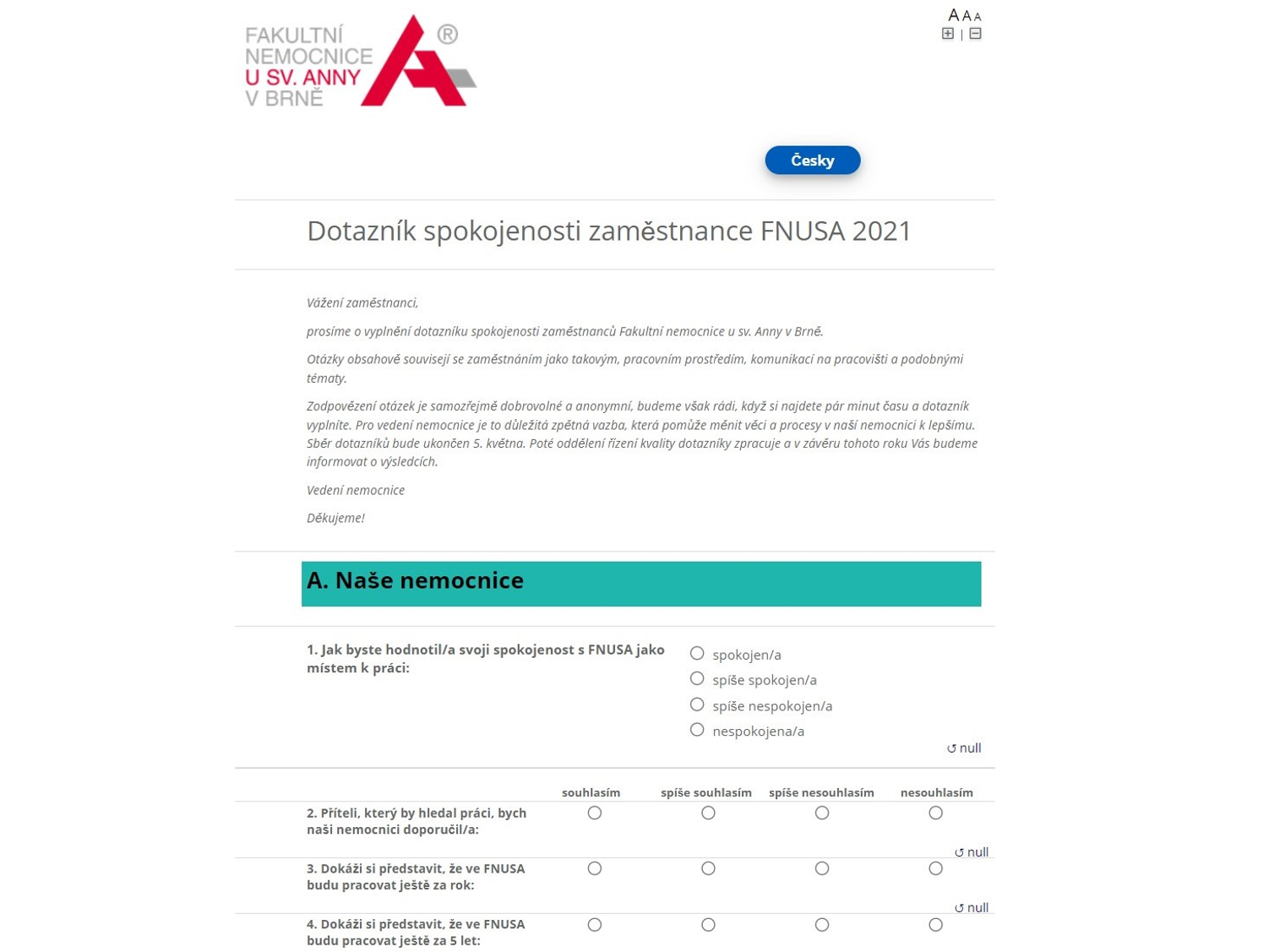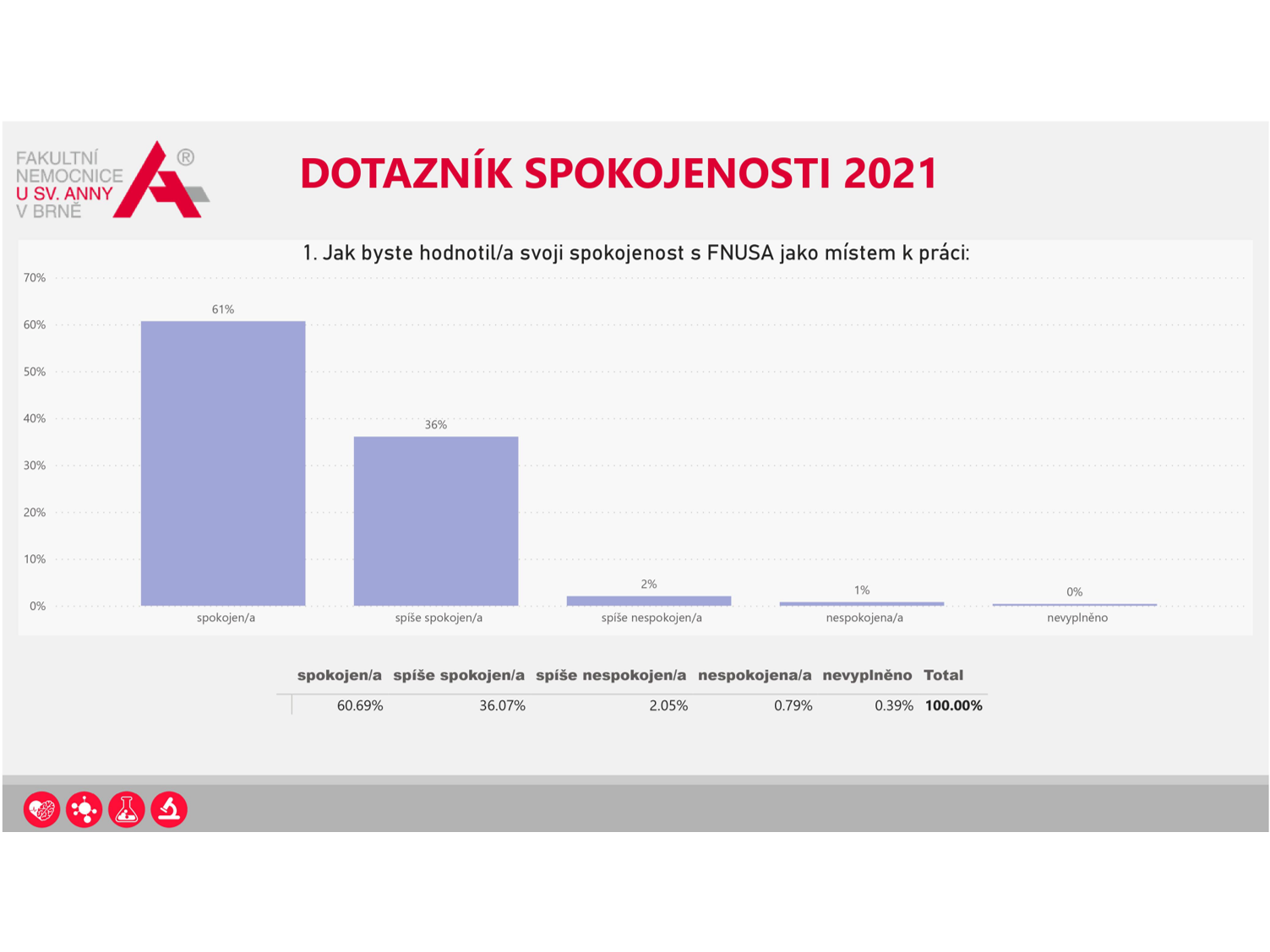 Examples of use in FNUSA
Employee satisfaction questionnaires
COVID-19 – Bed capacity monitoring system in FNUSA
Registration for rehabilitation of KTLR
Registration of participants for HR Awards trainings
Use of online questionnaires in recruitment
FNUSA Leadership Evaluation Questionnaire
Our tools
Documents to download
SOPs (accessible only in FNUSA network)