Biostatistics team primarily supports research teams with a wide range of services – from planning, analysis and interpretation of research results from clinical trials, epidemiological and population studies, experiments
in preclinical research and other types of studies, to training in statistical methods and statistical software (R and Microsoft Excel). In addition, the team is dedicated to assist anyone in the design of various experiments (design consultation, determination of sample size, choice of statistical method, …).

Our team focuses primarily on clinical data processing, omics data and experimental data. The most common analyses we perform include basic descriptive analysis, regression models with a special focus on mixed models, statistical hypothesis testing, and exploratory analysis. We also work on survival analysis, machine learning, bioinformatics and meta-analysis.
We also offer sample size calculations.
In addition to R and MS Excel software, for which we also offer courses, we use Python, SPSS and SAS.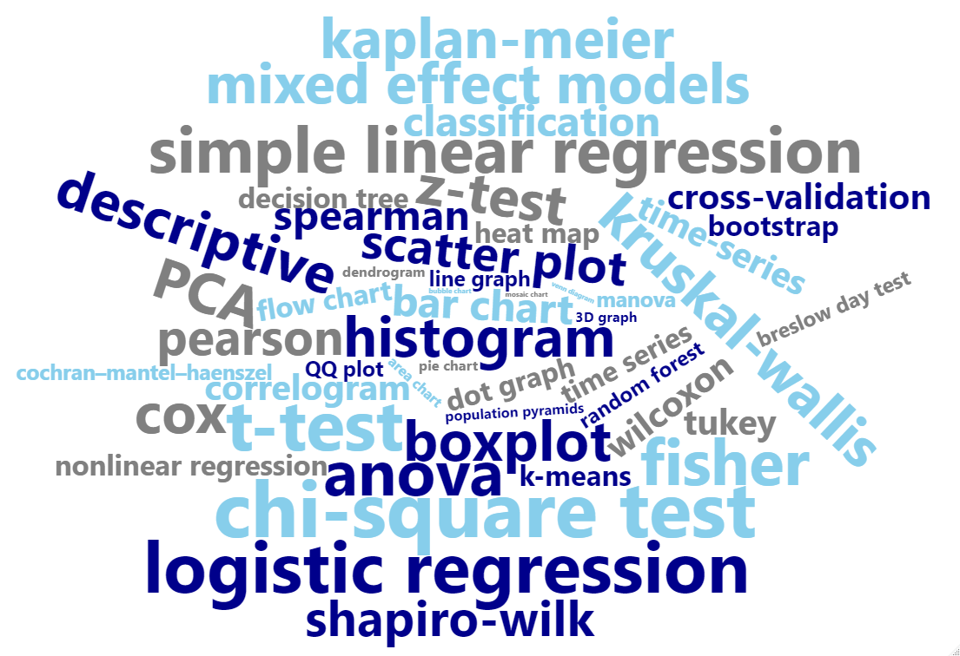 Analysis
descriptive
regression (linear, non-linear, mixed)
survival analysis
machine learning
statistical hypothesis testing
exploratory analysis
sample size
bioinformatics
meta-analyses
Software
R
Python
MS Excel
SPSS
SAS
Statistica